Cosmetic Dentistry in Howe, TX - Howe Family Dentistry
It might not seem too surprising, but cosmetic dentistry has become increasingly popular in the United States. Everyone is looking to both look and feel their best, and a beautiful smile is a major part of this. In fact, a smile is one of the first features most people notice. So why wouldn't you want it to be perfect? This is where cosmetic dentistry comes in.
What does cosmetic dentistry focus on?
Cosmetic dentistry primarily focuses on the aesthetics of your smile rather than the health and function of your teeth and gums. Cosmetic dentistry gives patients the smiles they've been looking for, from whitening to recontouring to replacing missing teeth. When you are looking to change the look of your smile, rather minor or drastic, then cosmetic dentistry is the answer.
Do cosmetic dentistry procedures look natural?
From more conservative treatments to more aggressive procedures, cosmetic dentistry can offer anyone a more attractive smile. Advancements in dental technology have also created more natural, tooth-like options and materials than ever before, so no one will ever be able to tell that you have received restorative dental work.
There are many cosmetic options to choose from to fix unsightly dental issues. Treatments to think about are:
Snap on Smile
Veneers
Lumineers
Whitening
Bonding and White Fillings
VIP Amenities
Inlays and Onlays
ZOOM! Whitening
For more substantial cosmetic needs, there are several treatments available at Howe Family Dentistry. For instance, you might consider porcelain veneers if you have teeth that are:
Badly shaped or broken
Cracked or chipped
Poorly aligned
Heavily discolored or stained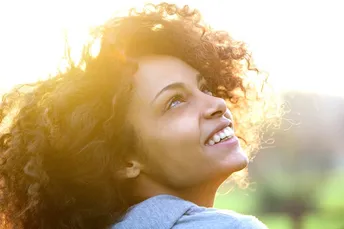 A veneer is a thin laminate of porcelain placed over the front teeth to hide imperfections. Dental veneers are created in a dental laboratory by skilled technicians and then cemented. The result is a sparkling, natural and beautiful smile.
Veneers are usually created out of porcelain; however, composite, a tooth-colored resin can be used for veneer material to correct small chips or cracks in your front teeth.
Dentistry has become an art, the art of cosmetic dentistry. Cosmetic dental procedures are completed mainly to make you and your smile look better. You should see someone who specializes in cosmetic dental procedures like the professionals at Howe Family Dentistry. We can help you and your smile look great.
If you are looking for a cosmetic procedure, then let Howe Family Dentistry help you. Give our Howe, TX office a call at (903) 532-5545 for more information!